Arthur Breur – Composer for Hire
"Music Drawn from Your Heart"
Arthur Breur focuses on composing personalized melodic music for live performance, for everything from solo instrument or voice to full orchestra, concert band, and other large ensembles.
He is the Composer in Residence for the Tualatin Valley Community Band and the Tualatin Valley Symphony, working not just to create new music, but to promote the creation and performance of new music by others.
---
Arthur Breur started seriously studying piano as a child of eight after his grandmother Jocelyn passed away. The two had been very close, and his weekend stays at her home inevitably included him asking her to play piano. At ten he started taking lessons, having already taught himself a variety of music in those two years, including various movie score themes and ragtime pieces. He gradually discovered that he enjoyed composing and playing his own music more than playing what was assigned to him by his piano teacher. From the start, his compositions were very affected by the music in movies and on television. It is not in jest that he points to the music performed on such television shows as "Sesame Street", "The Electric Company", and "The Muppet Show"—not to mention the superb songs of "School House Rock"—as sources of inspiration. Further, many excellent scores for movies of that time, such as Escape to Witch Mountain, Close Encounters, Star Wars, Raiders of the Lost Ark, Star Trek, and others, fascinated him and formed his ideas on how music should "work"—with accessible, easily remembered themes that can be associated with specific things, people, or feelings. His music was also heavily influenced by an excellent music program at his childhood church. By that time he had been studying piano for eight years, he had composed more than a dozen pieces, and had taken a college-level music theory course. He studied piano performance and composition and got his Bachelor of Music degree from Millikin University in Decatur, Illinois. His college piano instructor worked with his desire to compose by assigning him works by composers that inspired him. Works by Prokofiev and Ravel in particular influenced his compositional tone considerably. Around this time, Danny Elfman's film music also came to his attention and provided yet another dimension of sound to pursue. In the early 1990s, he collaborated with lyricist, comedian, and singer, Cristopher Blake. Between them they wrote more than twenty songs, many of which were performed live at various Los Angeles cabarets and open-mic nights. Over the more than 35 years he has been composing, he has written more than 120 individual pieces, including works for five weddings, two Christmas revues, numerous videos, and one short film,
Leah (2008), directed by Neil H. Weiss
. Arthur Breur currently lives in Portland, Oregon with his husband, Brian, whom he met in 1996.
Recent Projects & Commissions
Project Dates Pending: "The Picture of Dorian Gray" ballet.
2022 – "How Annabelle Came To Be On That Island" – narrated work for children, arranged to be performed with either concert band or orchestra, with accompanying coloring book and illustrated storybook. Planned for spring 2022 premieres with the Tualatin Valley Symphony and the Tualatin Valley Community Band.
2021 – "Amber the Ambitious Arachnid", narrated work arranged for string orchestra and fixed media or full orchestra, scheduled for completion in fall of 2021.
2021 – Commissioned to compose a solo piano work for a bat mitzvah.
2019 – "AREA A" Suite – Composed two movements ("I. The Healer*" and "II. Taking Flight") of this 5-movement suite, collaborating with composers Kathering Bergman, Garrett Hope, and Chris Teichler.  (*The Healer was arranged for concert band by Garrett Hope; Taking Flight was composed and arranged by Arthur Breur.) Premiered by the Tualatin Valley Community Band on December 8, 2019.
2018 – Composed "Tuesday Night Overture" by commission for the 30th Anniversary of the Tualatin Valley Community Band.  Premiered December 2, 2018.
2018 – Commissioned to compose a solo piano work for a bar mitzvah.
2017 – Composed "Tualatin Overture" for the Tualatin Valley Symphony, premiered May 21, 2017. Tualatin Overture was proclaimed the official overture of the City of Tualatin, Oregon in June 2017.
2016 – Composed the official march for the US Army's 44th Air Defense Artillery, "Per Ardua".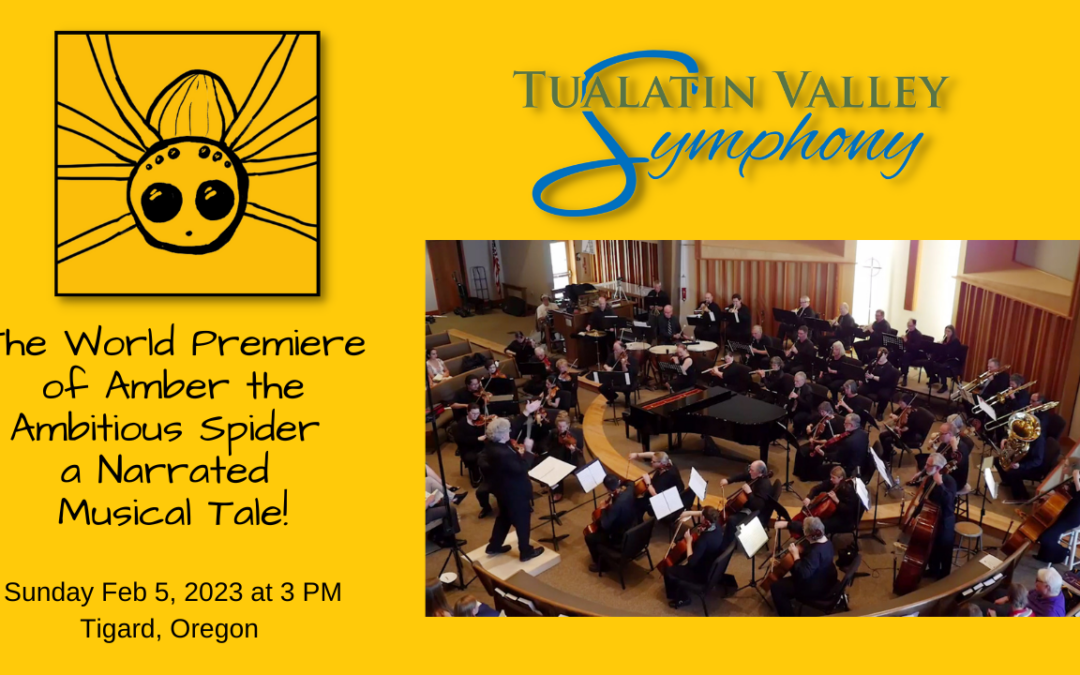 I'm very exited to announce that on Sunday Feb 5, 2023, at 3pm the Tualatin Valley Symphony, located in Tigard, Oregon and conducted by Dr. Mark Perlman, will be the first orchestra to perform "Amber the Ambitious Spider", a Narrated Musical Tale! Here is the link to...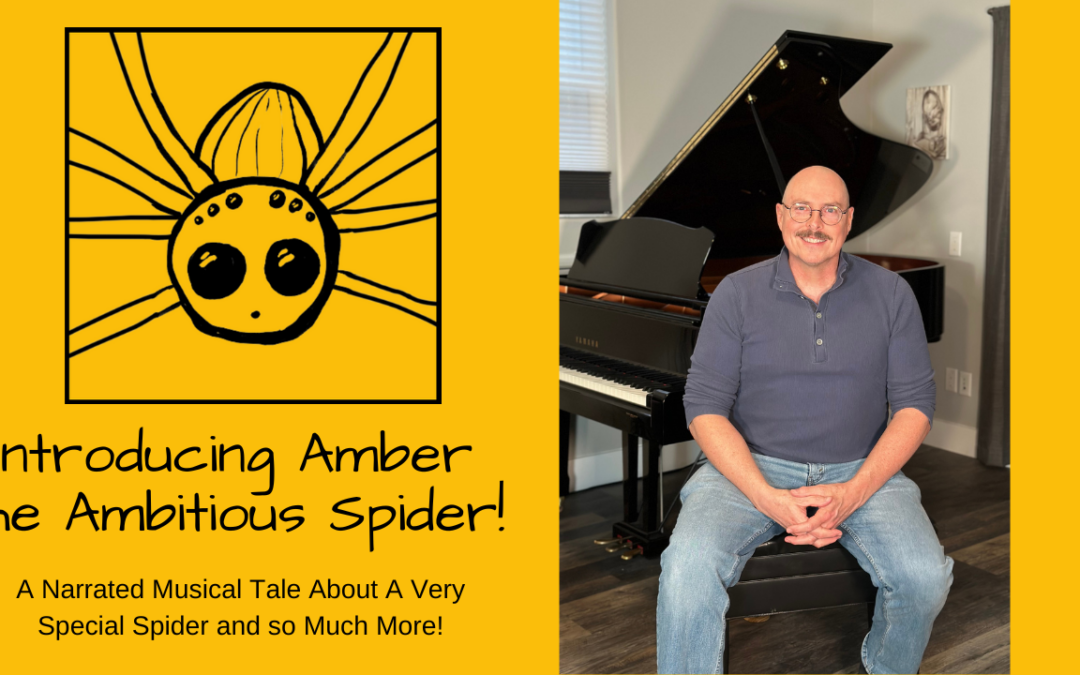 As many of you know, in addition to being a composer, I'm also a writer. On that note, I'm excited to announce that I have created a delightful new character - Amber the Ambitious Spider! In the video below I share the real-life experience that inspired this creation...
Tuesday Night Overture by Arthur Breur. Premiered by the Tualatin Valley Community Band on December 2, 2018.
(Notes from the composer…)
Tualatin Overture by Arthur Breur. Performed by the Tualatin Valley Symphony on May 21, 2017. (Notes from the composer…)