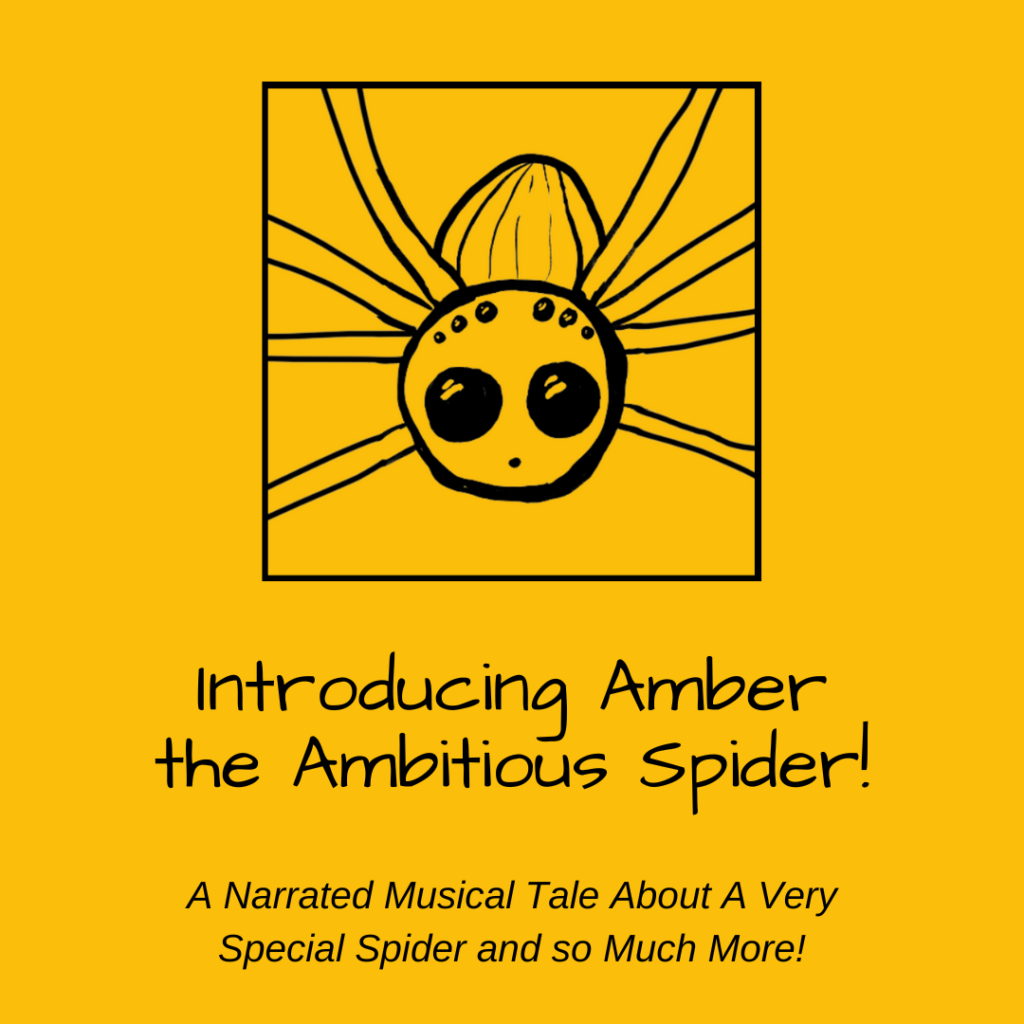 As many of you know, in addition to being a composer, I'm also a writer. On that note, I'm excited to announce that I have created a delightful new character – Amber the Ambitious Spider!
In the video below I share the real-life experience that inspired this creation as well the 4 different ways that you will be able to enjoy Amber's first adventure!
To watch this video, click the play button in the middle of the image below.